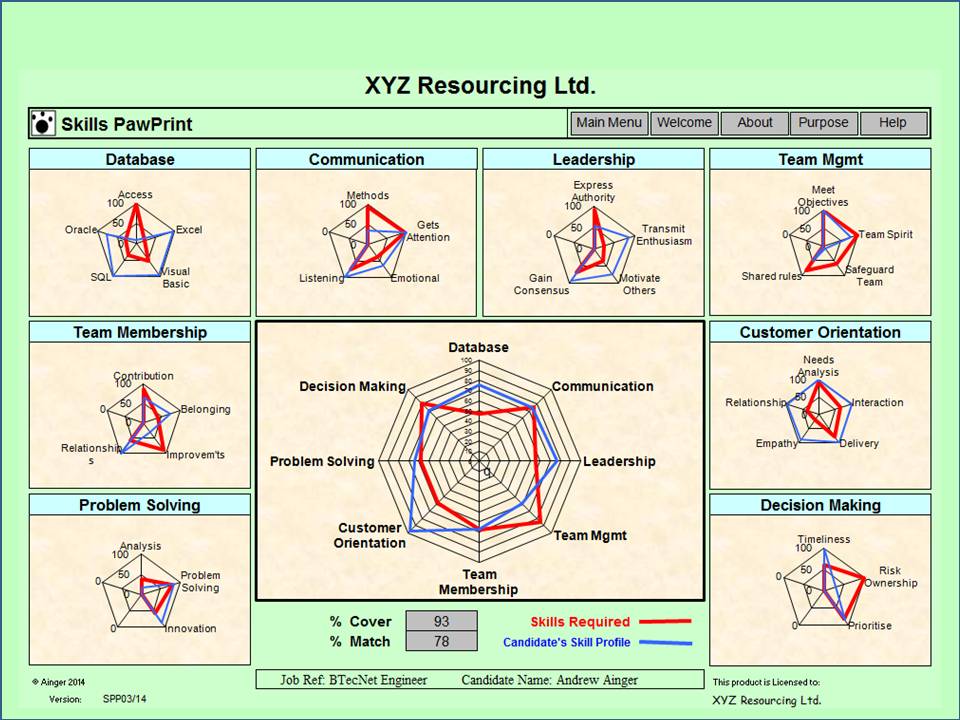 PRODUCTS
Excel In Business.co.uk has a range of skills that can be harnessed to produce an amazing variety of Excel based products.
The sample on the right is just one we are able to show. The other products are, for confidential reasons, not available.
However, what is available to you is the storehouse of knowledge, skill and experience of the EIB Team that have developed and produced spreadsheets over the past fifteen years. The experience has been gained from staff working not only in the UK but elsewhere in: Europe, America, Canada and South Africa.
Contact us today to leverage our skills for your business tomorrow.
NB: Information correct at time of going to Press.
---
Andrew

Ainger
SKILLS PAW PRINT


Tel: 01582 469 973



---
E-mail:- andrew.ainger @ skillspawprint .co. uk